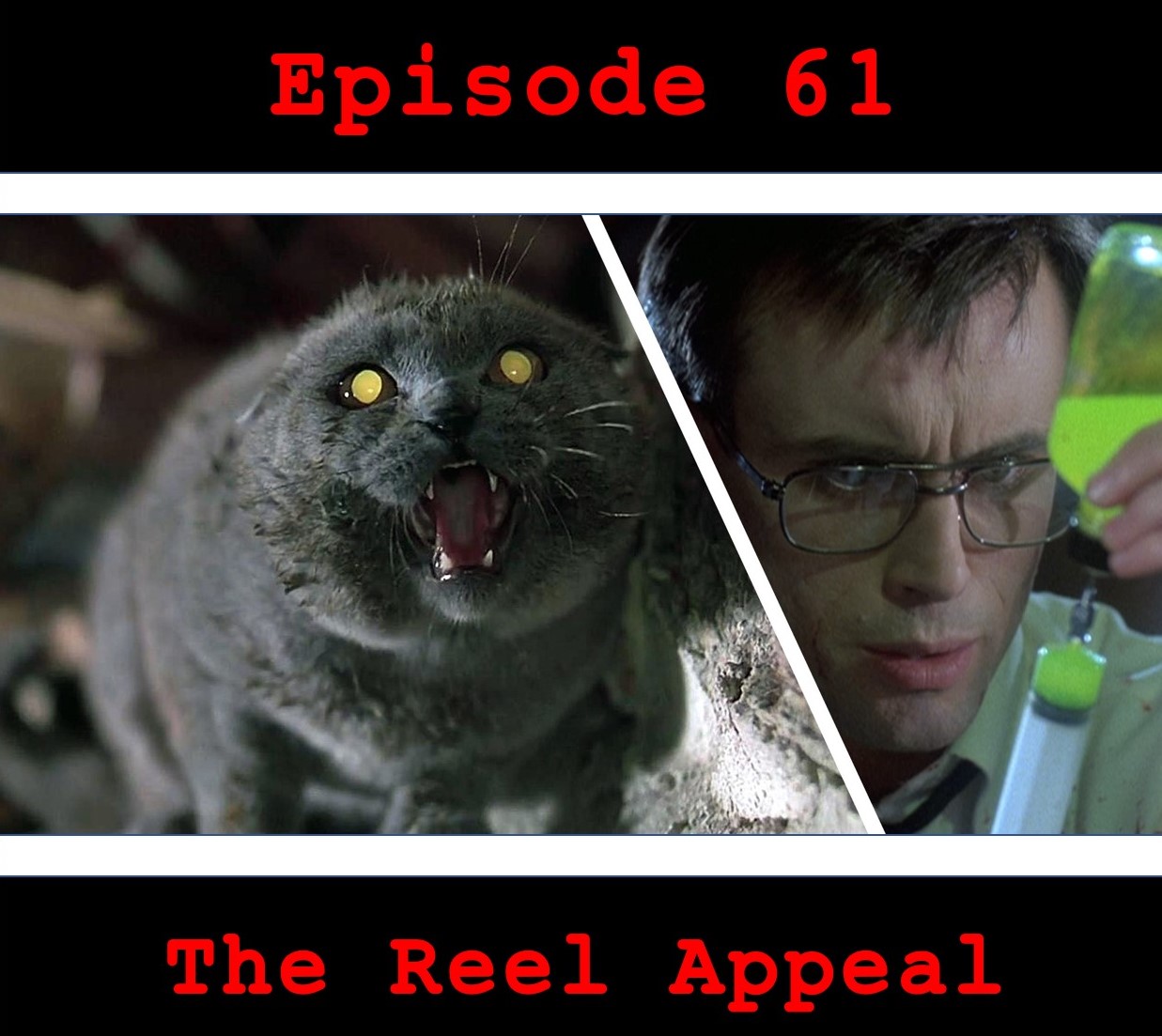 We are animated over this week's episode! Well, Kelsey is. Mark is re-animated because he has already seen Re-Animator and Pet Sematary, both Geriatric Cinematics. 
In the news, we cover John Cusack almost getting the role of Hannibal Lecter in the Hannibal TV series, and Issa Rae and Jordan Peele's Monkey Paw production company getting the rights to Sinkhole.
In between our glorious Geriatric Cinematics, we discuss a new deal between Universal and AMC following their dispute over the release of Trolls World Tour to video on demand in our Variety Time. Here will, however, be no disputes between us about film deals, cat tossing or bringing things back to life in any for or fashion. 
Next week's show will have a Recent Review that everyone is sure to talk about! We'll be giving a hard look at David Ayer's latest movie, The Tax Collector, which will be available to rent this Friday on VOD.
We'll see if the Shia LaBeouf starring movie can hold up against the classic film set in Los Angeles, William Friedkin's To Live and Die In L.A. Come back and see what we think of both of these movies!

Be sure to follow us on Twitter (@TheReelAppeal), Facebook, Instagram, and you can contact the show at TheReelAppeal@gmail.com.
Find every episode on all podcast catchers and don't forget to rate our show on iTunes!
News - 4:04

Geriatric Cinematic Part 1 - Re-Animator (1985) 20:26
Variety Time -This Where Theaters Go To Die 47:16

Geriatric Cinematic Part 2 - Pet Semetary (1989) 1:05:36